Professional 3D full body scanner takes 30 seconds to create a precise three-dimensional model of an employee and automatically obtain over 100 body measurements according to ISO 8559-I standard.
Unique software compares obtained body data with uniform size charts to analyse the best product fit and recommend the correct size.
Finally, the correct size recommendation as well as collected key antrophometric data can be automatically uploaded into the existing CRM/ERP system.
Solve the problem of poor uniform fit by making sure your workers know their exact body measurements and best fitting sizes.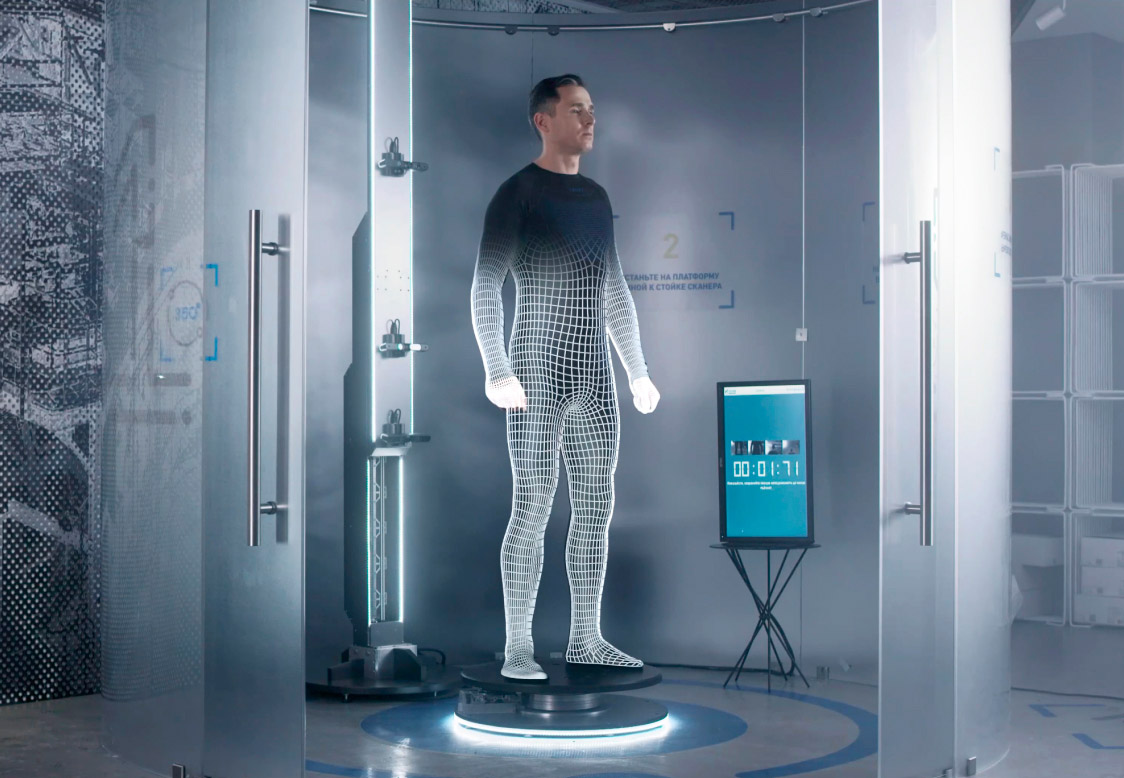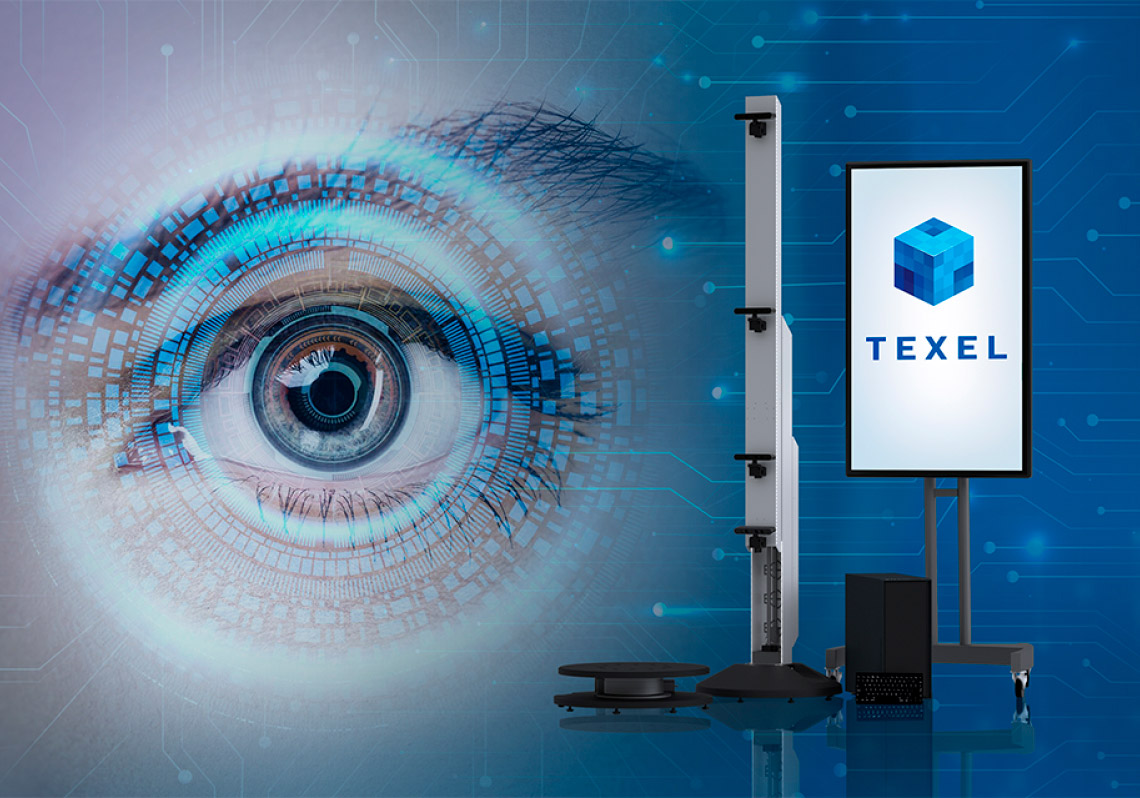 The accuracy of 3D body measurements has been proven by numerous international studies, including 3DBODY.TECH 2020 at the Institute of Biomechanics of Valencia (IBV) supported by IEEE. Manual measurements taken by professional tailors were compared to automatic measurements made on the Portal MX scanner. During the study 72 people (36 men\36 women) were measured. The results of the study showed that the number of errors of automatic Portal MX scanner is 50% lower than that of manual measurements by tailors.
According to the IEEE conference on 3D scanning and human body processing technologies, this is the most accurate algorithm for determining human body measurements.
Modern approach with Uniform 3D FIT +
With Uniform 3D+ you will receive only relevant and accurate anthropometric data for each of your employees.
It opens up new possibilities for creating personalized uniform sets, increasing both quality and protective characteristics.
Key body giths for tailoring will allow to develop individual patterns, taking into account individual body features of the employees.
The comfort and functionality of the uniform have a key impact on productivity, motivation and employees satisfaction.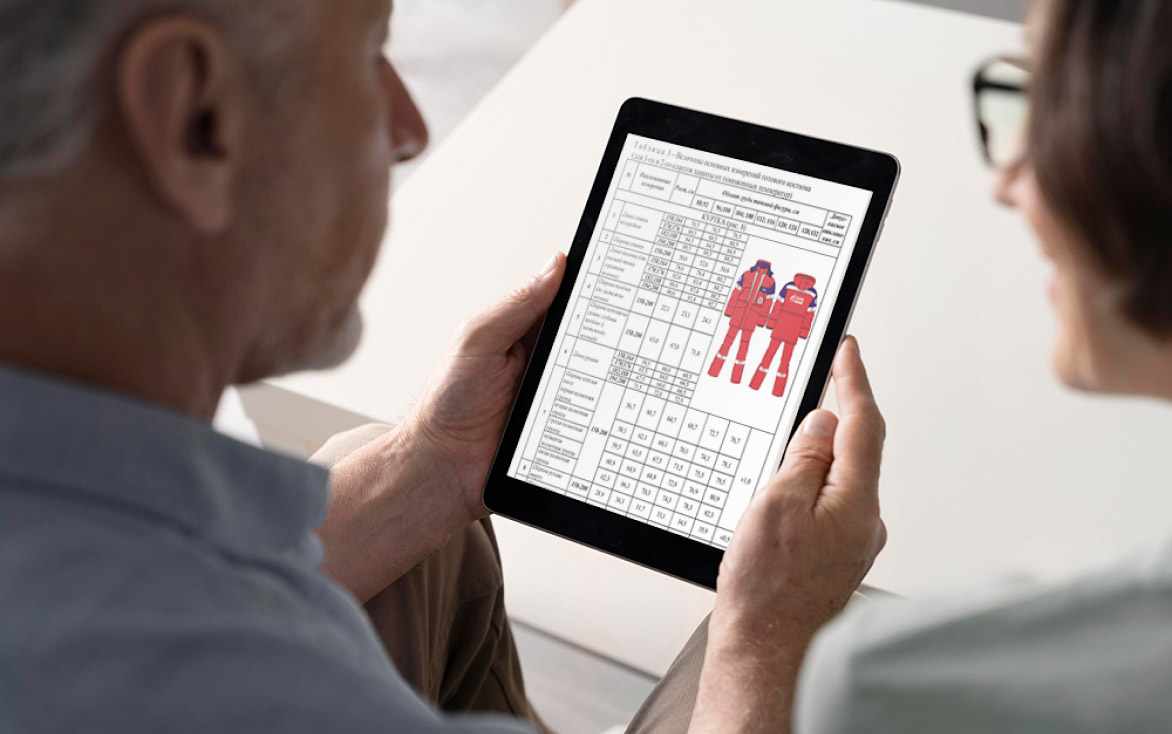 Uniform 3D FIT + mobile
Enter your height, weight, select your body type and answer a few additional questions. Next, the nonparametric regression algorithm will determine the employee's measurements for producing a correct uniform size recommendation. The virtual try-on function allows you to see how a particular uniform set will look on the body. All you need to do is to simply upload your frontal photo.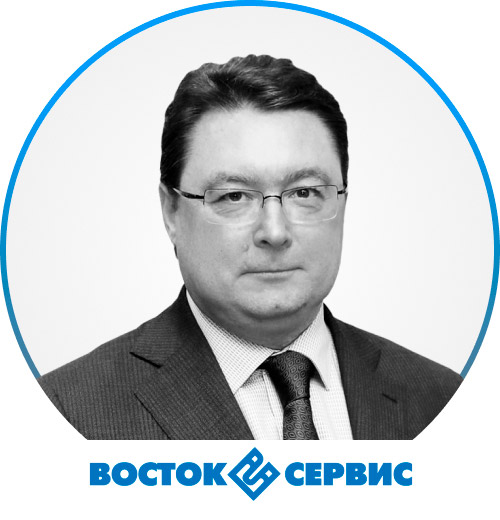 The choice of uniform, and especially its size, is an important safety factor in the workplace. The comfort of workwear tailored precisely to a person's figure can't be compared to standard patterns. Comfortable uniform affect employees' emotional well-being and productivity.
Sergey Shiryaev
CEO "Vostok-Service"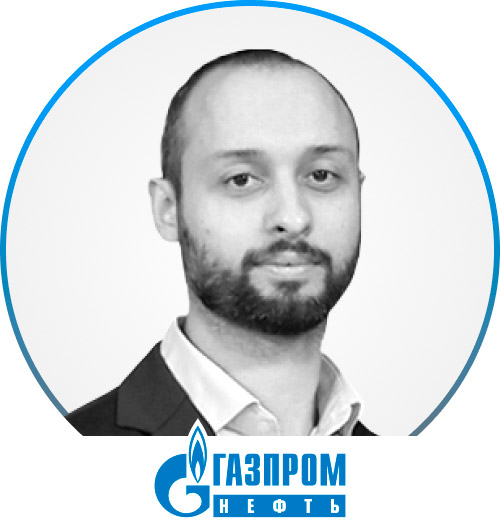 We have chosen Uniform 3D+ because our company distributes workwear to a large number of industrial and manufacturing employees through warehouse-stores. The use of 3D-scanning technology makes it possible to reduce the labor and time costs when issuing the-perfect-size uniforms. In the future, we plan to scale this technology and integrate it with our warehouse management system to automate the formation of mass uniform orders.
Andrey Ivlev
Head of Reengineering Office "Gazprom Neft"
Contact us!
Find out more about our breakthrough digital solution for workplace safety and labor protection.