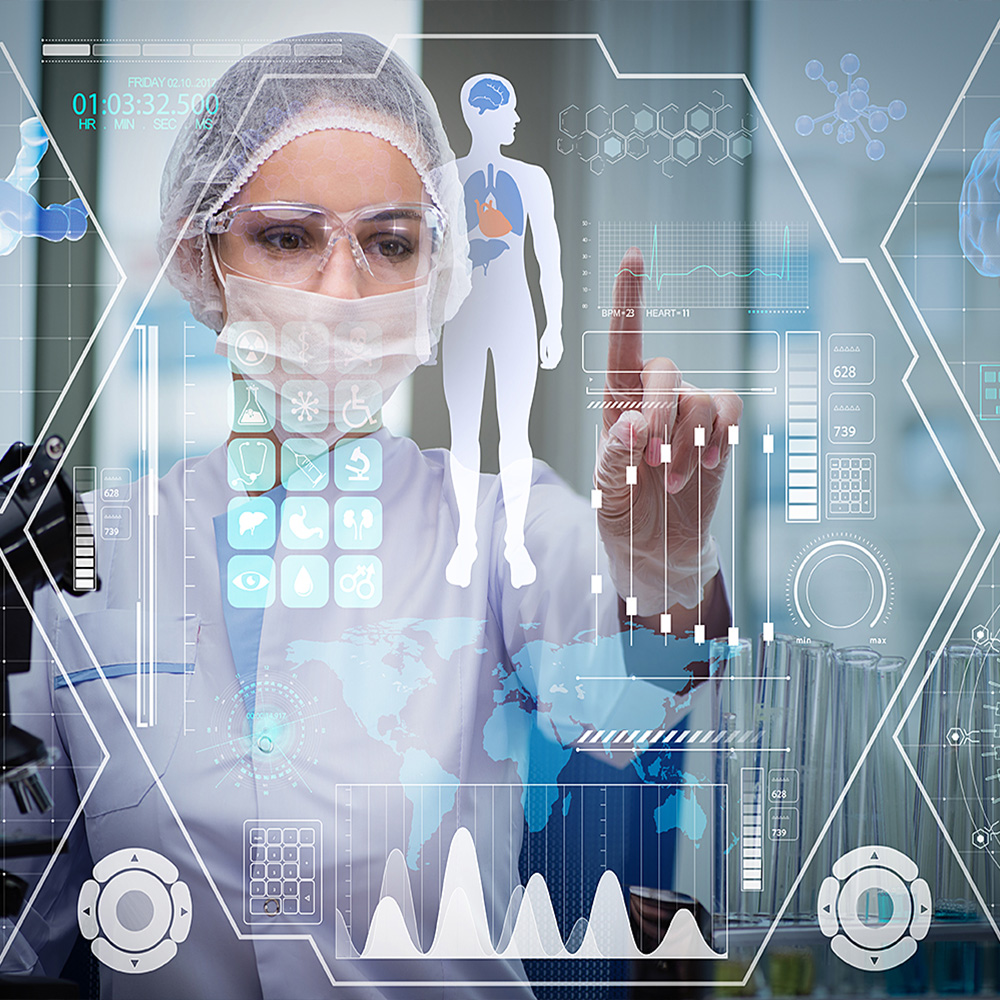 Healthcare 3D scanner
Improvement of life quality and monitoring of fitness achievements
Medical scientific and research centers use 3D scanners to produce high accuracy digital models of the human body and its individual parts. Plastic surgeons, orthopedic surgeons, prosthetic care experts are in need of realistic 3D models. Medical workers no longer need to take measurements manually, to make models or do other routine and labor intensive work.
Modern sensors will easily recognize body geometry, and special software will build a polygonal 3D model based on a cloud of dots generated in the process of scanning. The 3D scanning procedure is performed by a contactless method which takes less than a minute and is absolutely safe for human health.
Scanners that generate a realistic 3D copy of a human body within seconds revolutionize medicine. They replace outdated equipment that work with error limit, manual measurement methods. where the human factor is often present, and ultimately bring diagnostic and other medical tasks to a new level.
Using 3D scanners, functional prosthetic devices are created, detailed work plans are made for plastic surgeons and children's skull development can be monitored. Colorful and textured scanning of open wounds and fractures helps to accurately and effectively choose treatment methods.
New future cases are expected to use 3D scanners to manage obesity, anorexia, as an additional tool to maintain physical health.
Texel experience

A compact and light Texel Portal MX 3D scanner is already working in the Center of Rhythmic Gymnastics in Moscow. Trainers will make digital 3D copies of sportsmen and assess how systematic training impacts body shape and volume. Sensors on the scanner will collect coordinates of reference points, and cloud software will build a 3D model on their basis, add the parametric model of a human being into it and take the necessary parameters.
In the future Texel Portal MX 3D scanners will help to engage and motivate visitors of fitness centers increasing sales of personal training sessions. Your customers who regularly visit training sessions will be able to rate their progress on fitness, such as monitoring weight loss and muscle growth. Visualizing their body changes will help them see how exercise helps them to achieve their desired result faster.